Legaline Publications provides a client newsletter, brochures, text books, manuals and tapes that support direct selling and multi-level marketing companies and their independent representatives.
Legaline Publications is practical Legal, Business and Tax Information for Direct Selling and Multilevel Marketing Companies. Jeffrey A. Babener is editor and author. For a complete biography see the related site Babener & Associates.
Mr. Babener and his law firm represent many members of the Washington DC - based Direct Selling Association (DSA) where he serves on the lawyer's Council and Government Relations Committee, and he is corporate counsel for the industry's other trade association, the Multi-Level Marketing International Association (MLMIA) of Irvine, California.
Mr. Babener has lectured and published extensively on multilevel marketing law. He has been interviewed on the industry in such publications as Money, Inc., Atlantic Monthly, Success, Entrepreneur, Kiplinger's Personal Finance, Home Office Computer and Business Start-Ups. He is Chairman of the MLM Entrepreneur Conference Series, a nationwide series of conferences on trends in the MLM industry.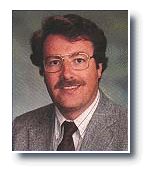 ABOUT THE AUTHOR
Jeffrey Babener is recognized as the leading legal counsel and an authority for the network marketing industry. He represents many of the industry's major companies in the US and abroad. Use this link for more information about the law firm of Babener & Associates.

Books || Tapes || Brochures || Newsletter
MLM Legal || Babener & Associates || Contact